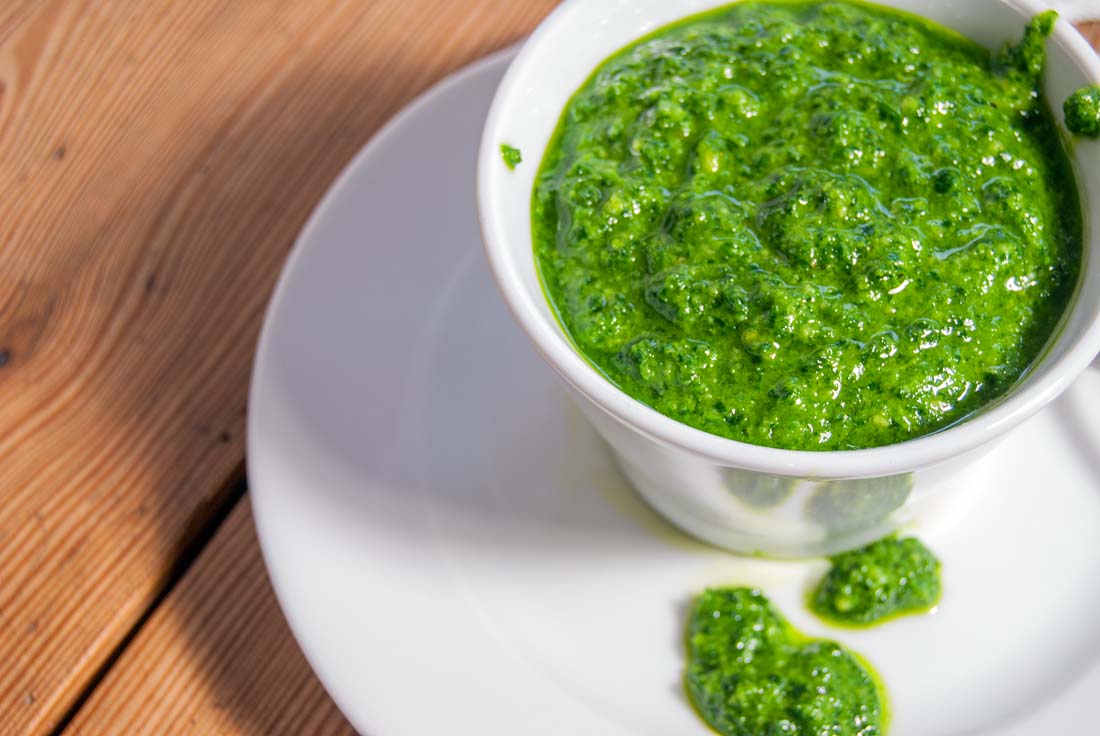 Kale Pesto. Can it be worth the effort? I asked myself that question for a long time. Finally, I did what I should have done from the beginning. I tested it.
Kale has become very popular the past few years. And that's not so strange. It's probably one of the healthiest and nutritious plants you can find. If you don't, believe me, you can read this in-depth article "26 Science-Backed Health Benefits of Kale". The list of nutrition value and health benefits seems almost endless.
If you eat it raw, that will say.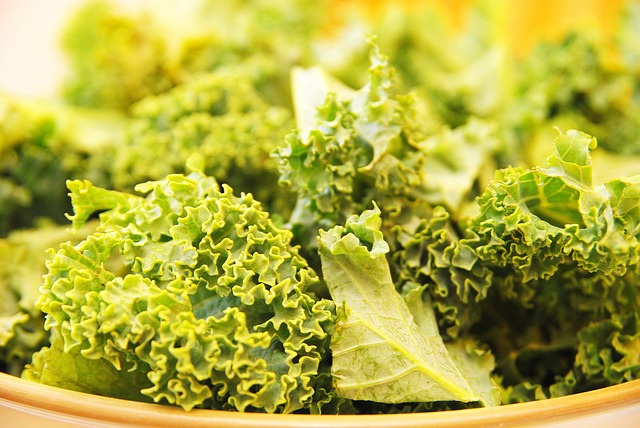 I suspect that a good part of all these vitamins and minerals will be destroyed when you cook it.
I'll admit it here and now. Raw kale is nothing I crave. If you love it, I can only say congratulation. But I'm just not that fond of it. That's probably one of the reasons why I haven't tested that kale pesto until now.
The taste of raw kale is to be a bit special, but it may be acceptable if I mix it with other strong flavors that I'm more or less addicted to, I reasoned to myself. So I took kale, Rucola, almonds, lime, parmesan, garlic and mixed it with olive oil with a hand mixer. I added a little salt and pepper and tasted.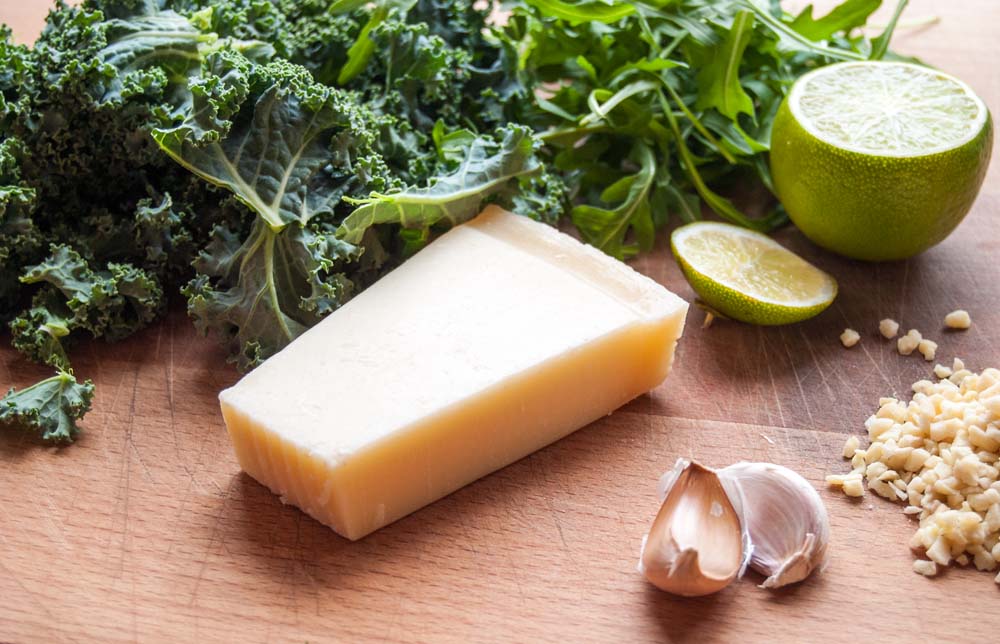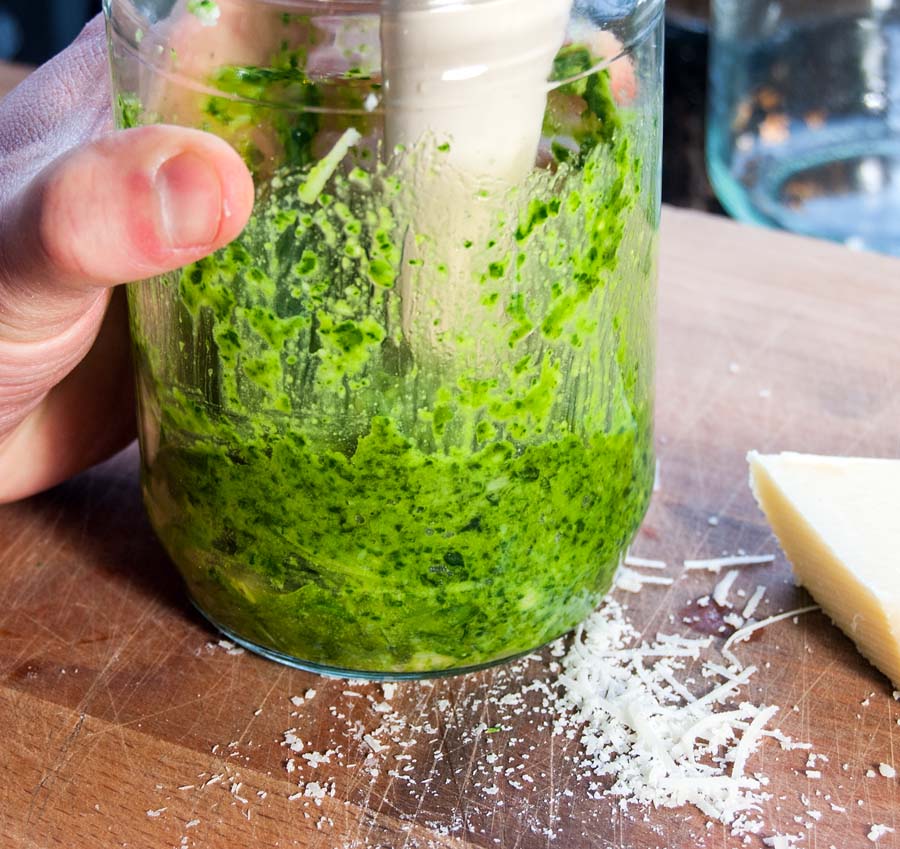 A happy smile spread across my face (I suppose). Finally, I had found a way to enjoy raw kale. It was just as tasty as I had hoped, but maybe not quite dared to believe that it would. It was just simply delicious.
The taste of kale had melted together with all other wonderful flavors to a very happy marriage. It reminded a bit of a basil-based pesto. But slightly milder in taste.
I knew instantly that this was something I would do again. Many times. And I promise. It takes not more than 5 minutes with a hand mixer. Probably less with a blender.
So were this kale and Rucola pesto worth the effort? Yes, it certainly was.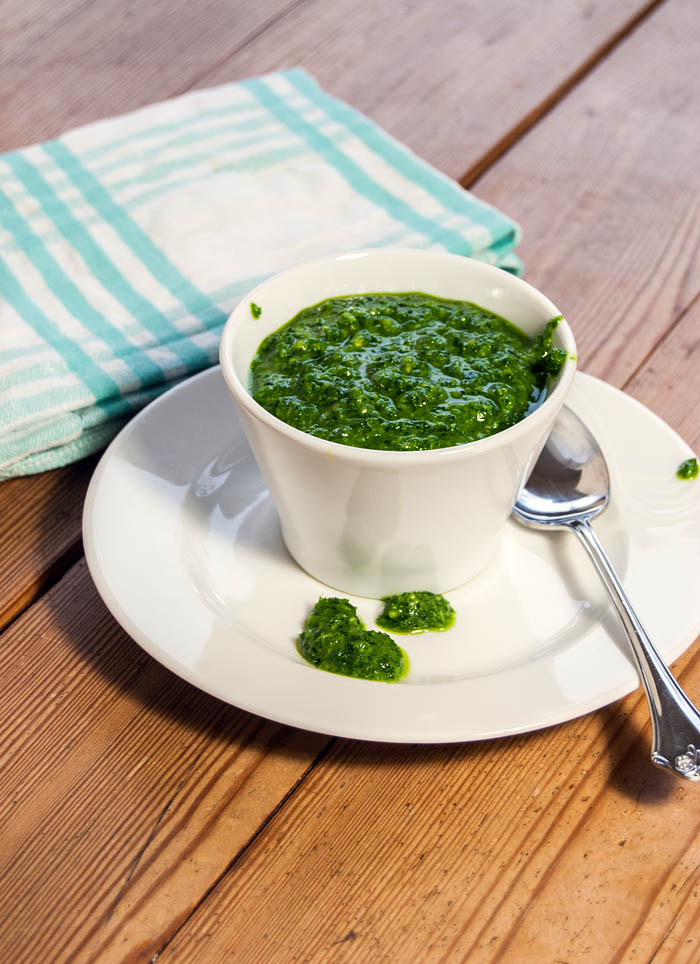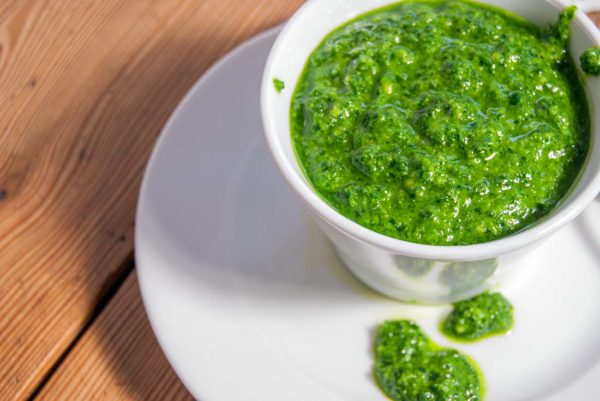 | | |
| --- | --- |
| | |
Add all ingredients to a food processor. You can also use a hand mixer. Mix until smooth.

Add salt and pepper to taste.