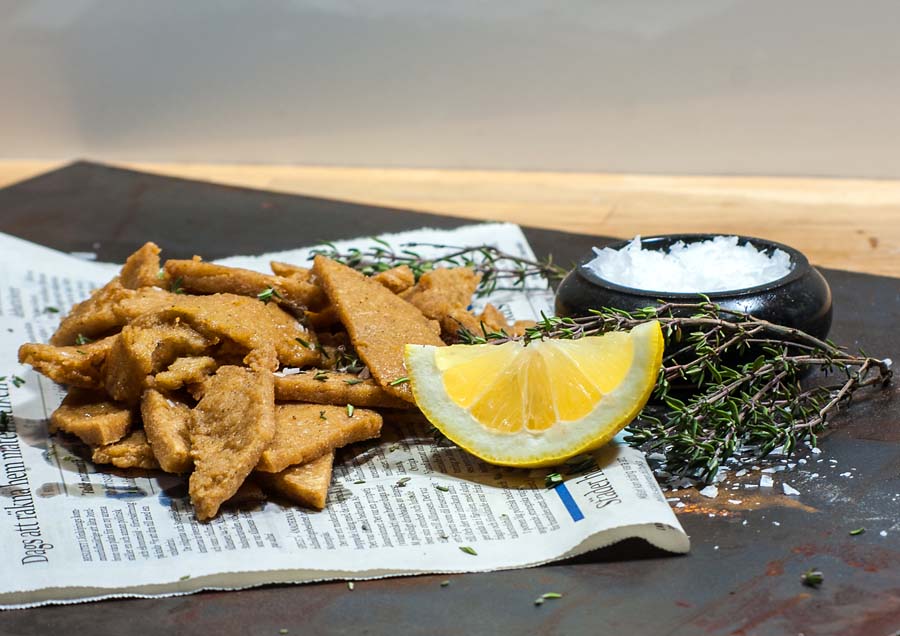 Today we are going to Sicily. Panelle, or chickpeas fritters, is king of street food in Palermo and are often eaten between two slices of bread.
What the heck are chickpeas fritters? Is it any good, you may ask.
I'll be honest. It was not so long ago I heard about Panelle, for the first time myself. If you have not been in Palermo, there is some risk that you've never heard of this Sicilian specialty.
I could not find any recipe in any of my Italian cookbooks.
I can, however, assure you that they are gorgeous.
Panelle is very easy to make. It reminds a lot of Polenta. You make a thick porridge of flour and water and let it cool until firm. Then you cut it into pieces that you fry until golden brown and crispy.
Like Polenta, chickpea flour is gluten-free which can be good to know if you suffer from gluten intolerance.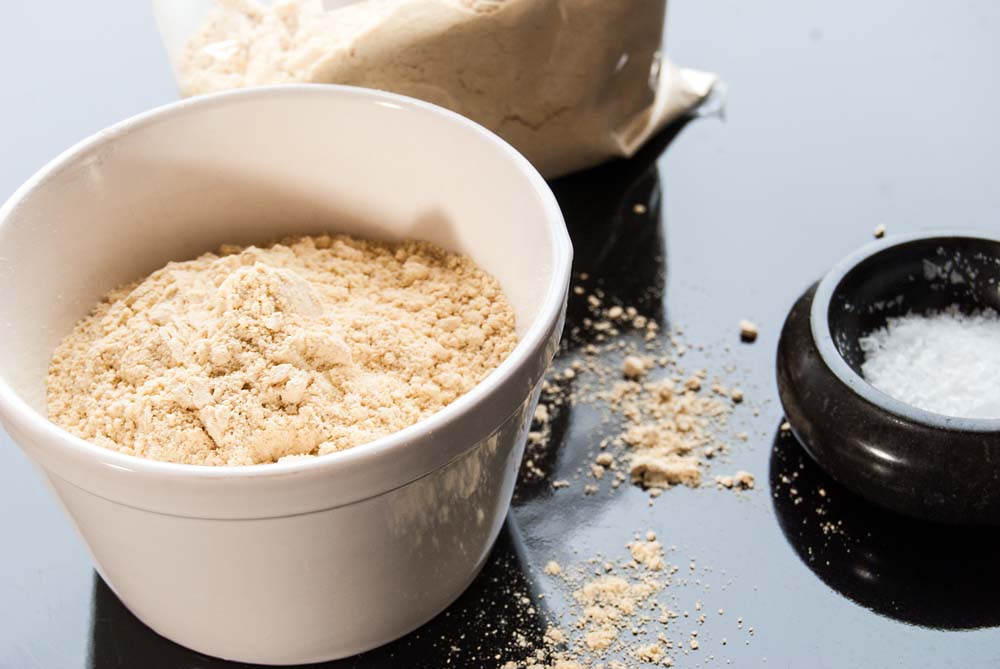 How much flour?
Well, that's a relevant question. I have read a lot of recipes, and most of them have one thing in common. The amount of water differ.
The first recipe I followed said 1 part flour to 1 part water. The result was not that good. I became suspicious when I mixed the flour with the hot water. The porridge got thick and dense almost immediately. Most recipes say that it should take at least 6 minutes for it to be ready. It's ready when it's quite stiff and starts to pull away from the sides of the saucepan.
The finished panelle was crispy on the outside, but the inside was dry and boring.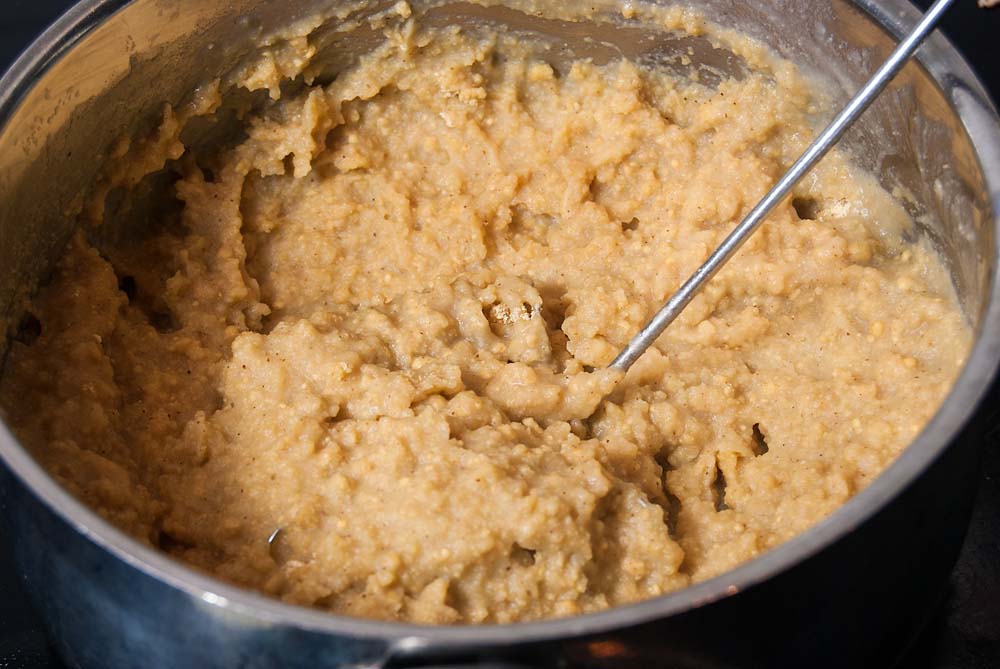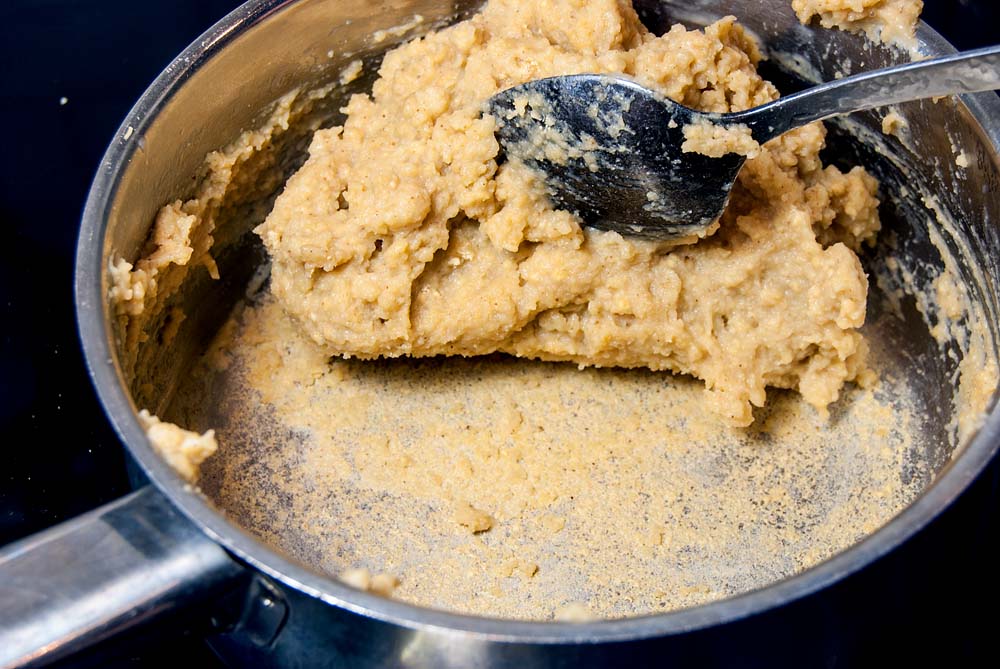 The next batch I made had 1/2 part flour to 1 part water. This time it was much better. The surface was still crispy with a softer inside. Almost like french fries.
I have found recipes with even higher water content, but I haven't tried them yet.
Scrape out the porridge and spread it to a thin layer, 1/4 – 1/2 inch high, on a piece of parchment paper or a casserole. Let cool until firm.
It will take about 1 hour.
You can cut the Panelle the way you prefer. Some cut it into strips or triangles. Some prefer to cut it into square form cakes. It's really up to you.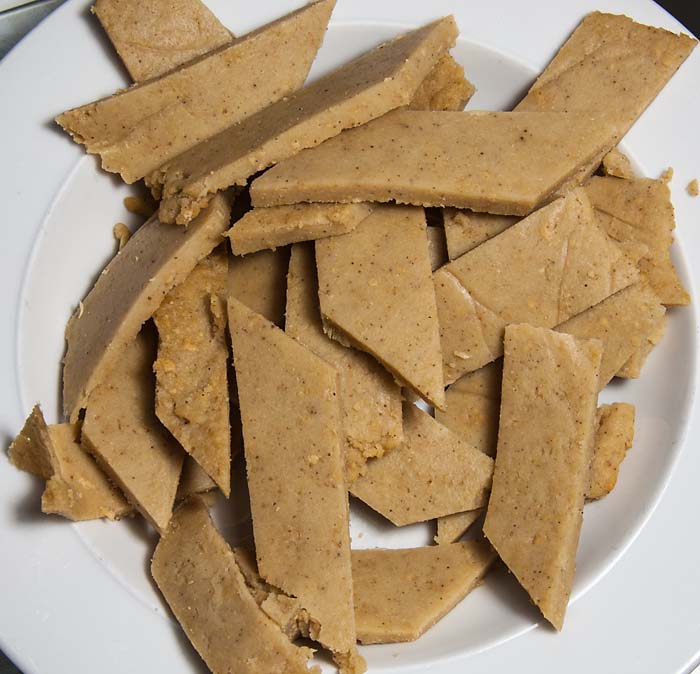 Fry the Panelle in olive oil. If you don't have enough olive oil, you can use any oil suitable for frying. Rapeseed oil, corn oil, or sunflower oil. All of them works just fine. You can always drop som good quality olive oil over the finished Panelle.
If you have enough oil, try to deep-fry them. The result will be even better with a crispier surface.
Sprinkle some sea salt and a few drops of lemon juice over the Panelle. You don't need more than that. But if you prefer to add your favorite dipping sauce, it will probably work just fine.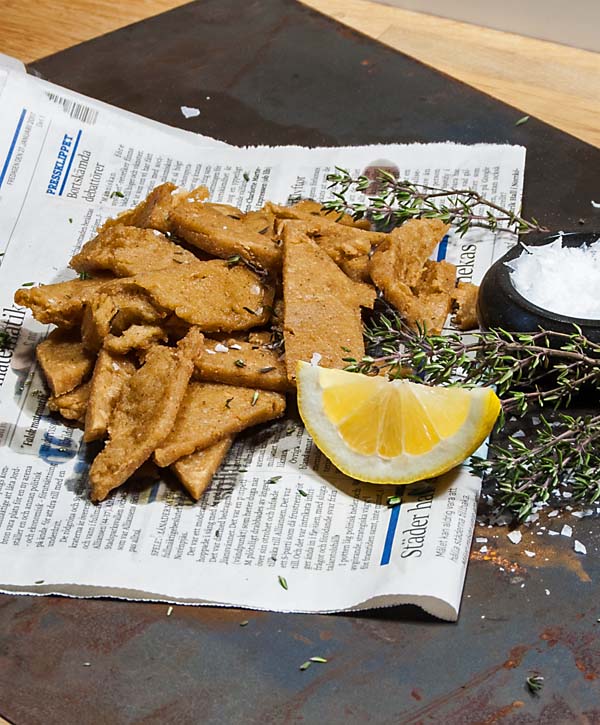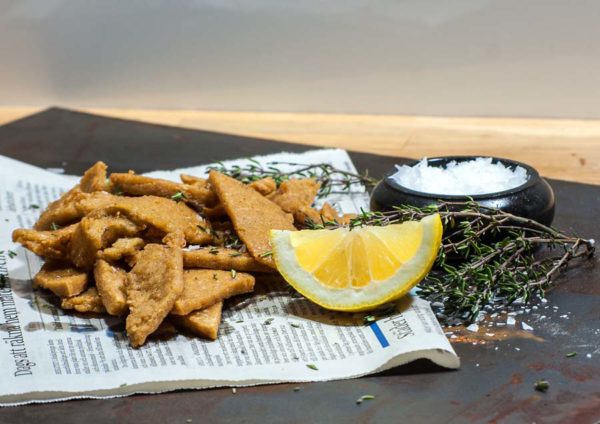 | | |
| --- | --- |
| | |
Bring the water to boil in a small saucepan. Add flour gradually while whisking constantly to prevent lumps.

Boil over low heat and whisk constantly. When the porridge starts to stiffen and pull away from the sides of the saucepan it's ready.

Pour into a greased casserole, pan or on parchment paper. Spread evenly with a wet spatula. Let it cool for an hour.

Cut into any desired shape.

Fry the Panelle in olive oil on both sides until golden brown and crispy.

Sprinkle sea salt and lemon juice over the Panelle. Eat immediately.
You can make your Panelle even better by adding some herbs to the porridge before it gets thick. Parsley is the most common choice, but I think thyme, oregano, and rosemary work great as well.