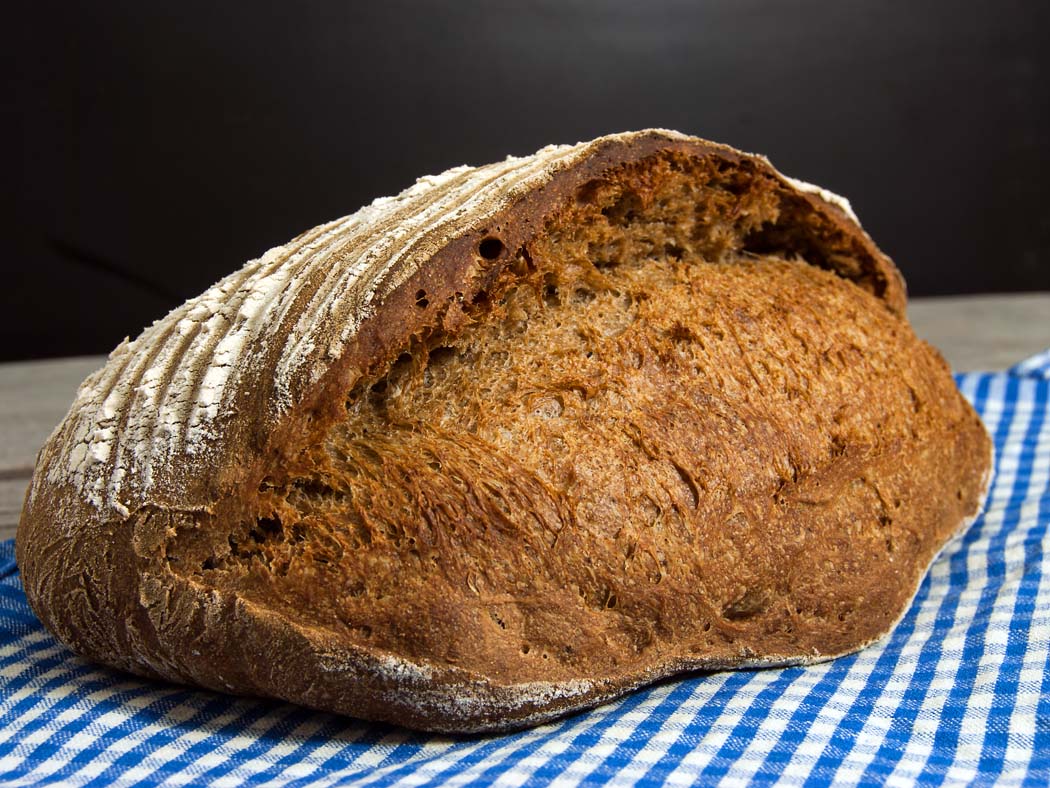 In two days it's Christmas Eve.
There's still plenty of time to bake a Christmas bread. Maybe you want to try something different this year. Something that can't be bought if you live outside Scandinavia. Then you should try this recipe.
Traditional Swedish wort bread.
This bread tastes a lot, something you probably understand if you read the ingredients list. I should mention that it has some sweetness, but it's not overwhelming.
Today almost all wort bread you buy here in Sweden is baked with commercial yeast. I don't understand why. It works great to use sourdough starter. And that's what we are going to do do.
You will face one big problem, though if you're going to bake real wort bread. And that is to find liquid wort. It's hard to find even here in Sweden if you don't live next to a bakery or a brewery. If you can get your hands on liquid wort, that's fine. If not, there's no reason to despair. You can make wort substitute that works just fine with items that can be found everywhere. Besides, it's easy.
You will need a porter or stout beer, Coca-Cola, and a big pot. Mix the beer and Coca-cola and bring it to boil. Continue boiling until only one fifth remains. You will end up with a dark, slightly viscous and sticky liquid. This is your wort substitute that can be used with the same amount as real wort.