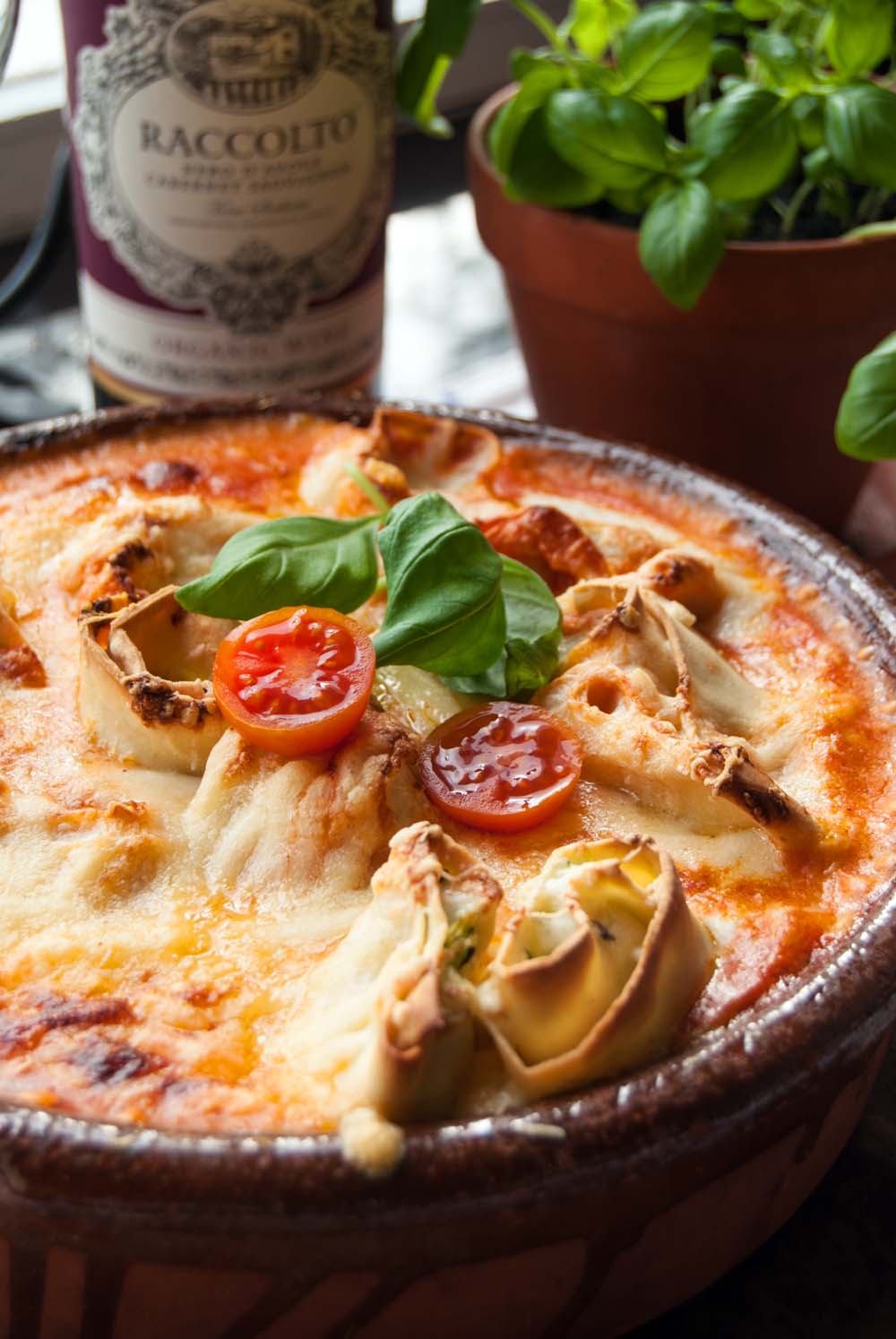 Delizie del Piemonte. The name of this dish sounds promising, don't you think? Now,  I have to admit that I'm not 100% sure that Delizie means delicious. But I would be very surprised if it's not. It's one of those dishes that can be served both as a festive or everyday dish. Like so much else that comes from the Italian cuisine. Take lasagna for example. You don't need any fancy ingredients to make a lasagna. Nevertheless, most of your guests will smile when you put it on the table. Delizie has the same effect. It's impossible not to love it. And it takes less time to make it.
Before we continue, there is one thing I have to confess. I'm not sure if this dish is an authentic Italien dish. I suspect that if you walked into a restaurant in Italy and asked for Delizie del Piemonte, they would not have a clue what you were talking about. Not even in the Piemonte region. Why do I think that? Well, I always do some research before I write about a recipe. I google around a bit and see if I can find some different angles of inclination. I found a lot of recipes for Delizie del Piemonte (sometimes called Delizie del Romagna). But there was one problem. All of them was written in Swedish. The alarm bell started to yell in my head.
Was this dish invented in Sweden?
I found information that claimed that the dish was created during an Italian guest show at a restaurant in Stockholm. Shouldn't that mean that it's at least semi-Italian? But was that information reliable? I don't know. So, I can't claim that this is an authentic Italien dish. Does it matter? Well, yes and no. Yes, because you should never claim that something is authentic if it's not. But it's still a damn delicious dish, so I will give you the complete recipe anyhow. Everything else would be food snobbery, something we should all try to avoid. Let's be food enthusiast instead, and as such, we must try to be open to all kinds of food, authentic or not.
Gratins are very handy when you are expecting guests. Prepare everything and when they arrive you can just shuffle into the oven. Then there will be time for some talk and maybe a drink before the food is ready.  Start with the pasta rolls. You can wrap them in cling film and place them in the fridge.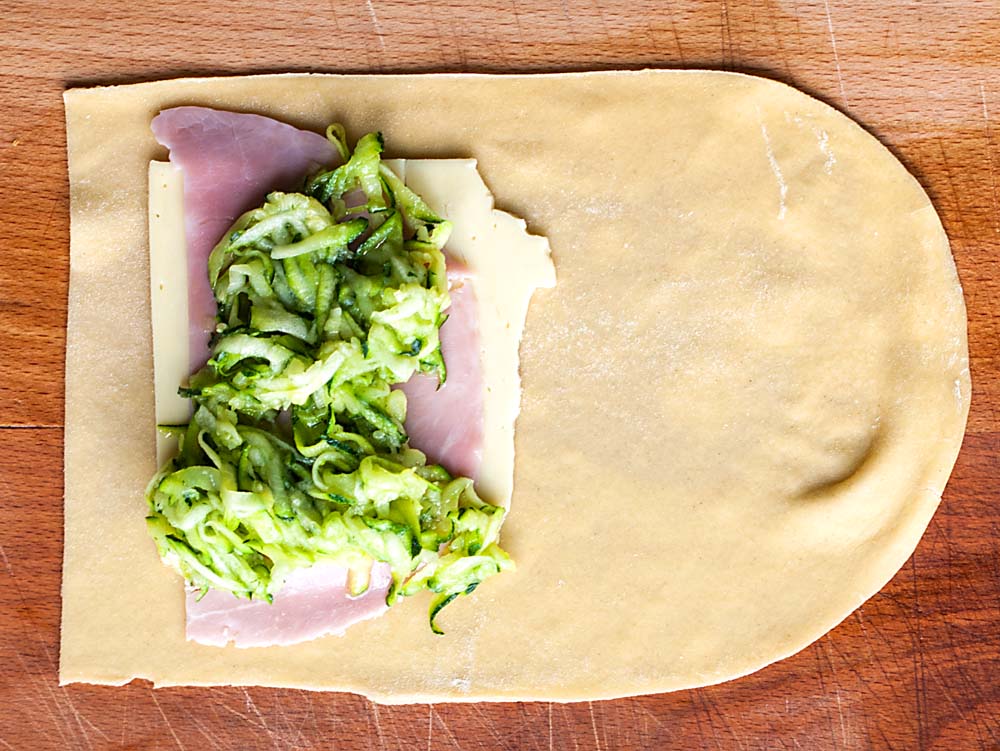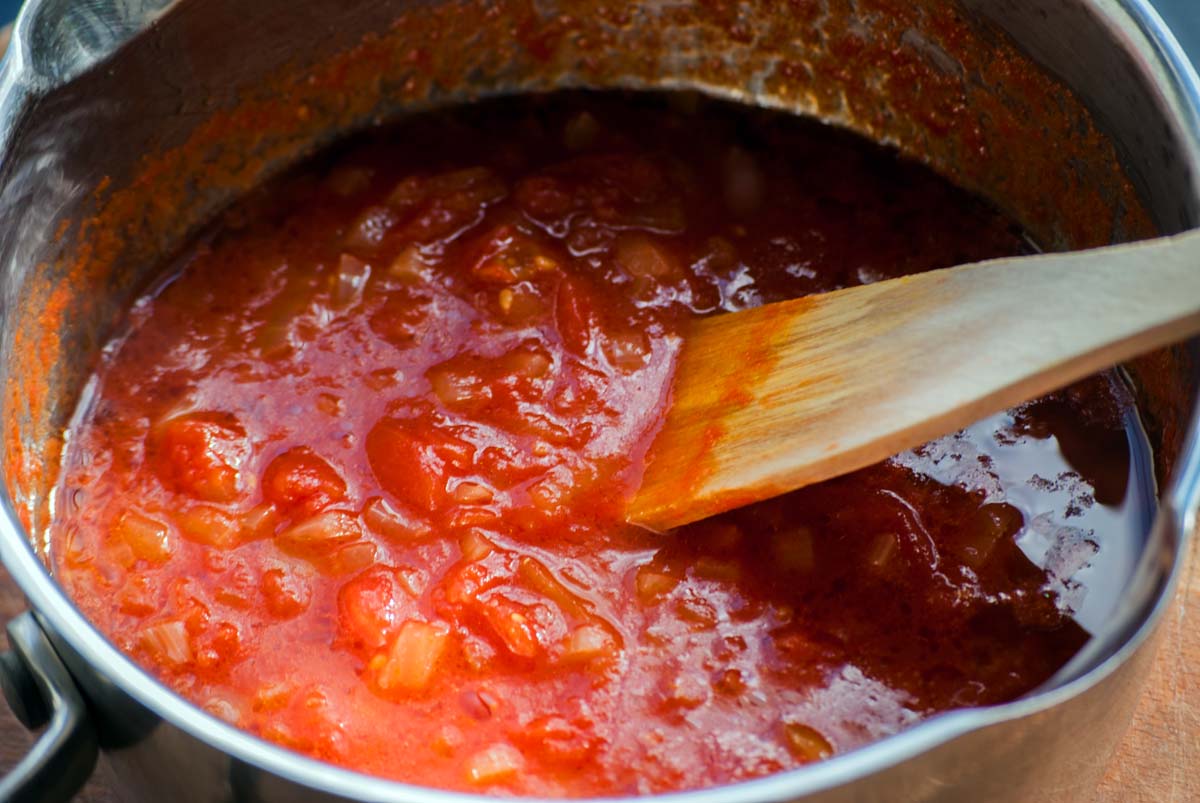 I think the secret of this dish is the combination of a fairly simple tomato sauce and the bechamel sauce. You just cook onion in olive oil, adding canned tomatoes of good quality together with salt and sugar and let it simmer over low heat for 30 minutes. In combination with some tasty cheese, this is a gratin with simple but pure flavors. Served with a piece of sourdough ciabatta and a glass of good wine this gratin will make most food lovers happy. Authentic or not.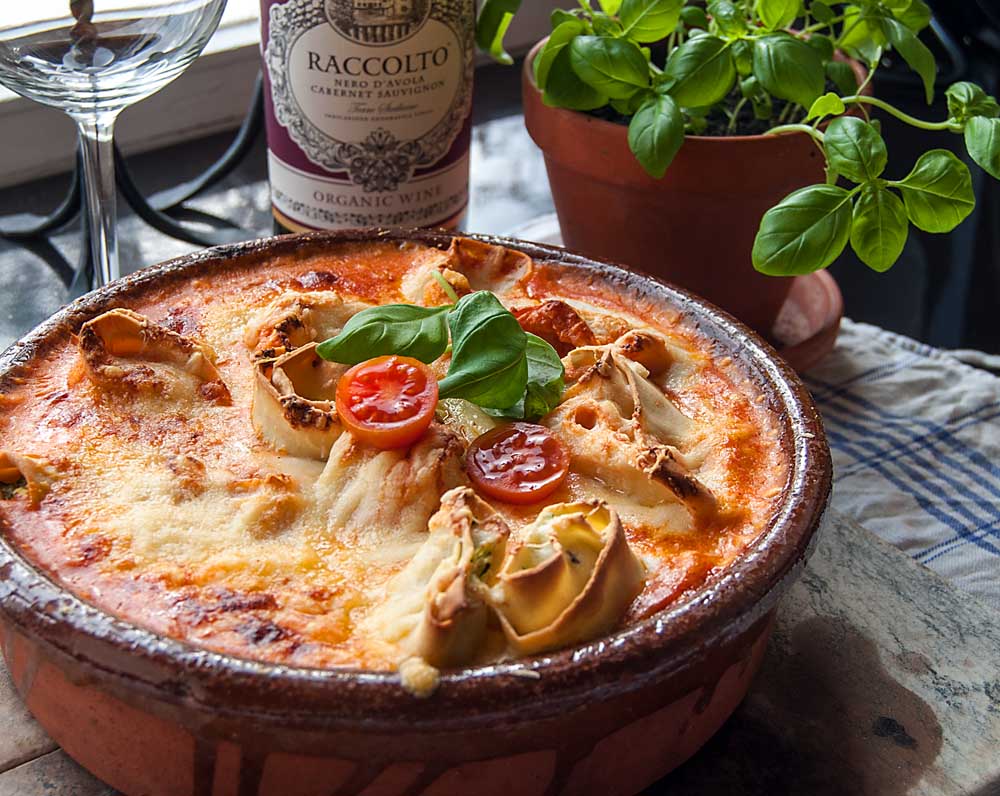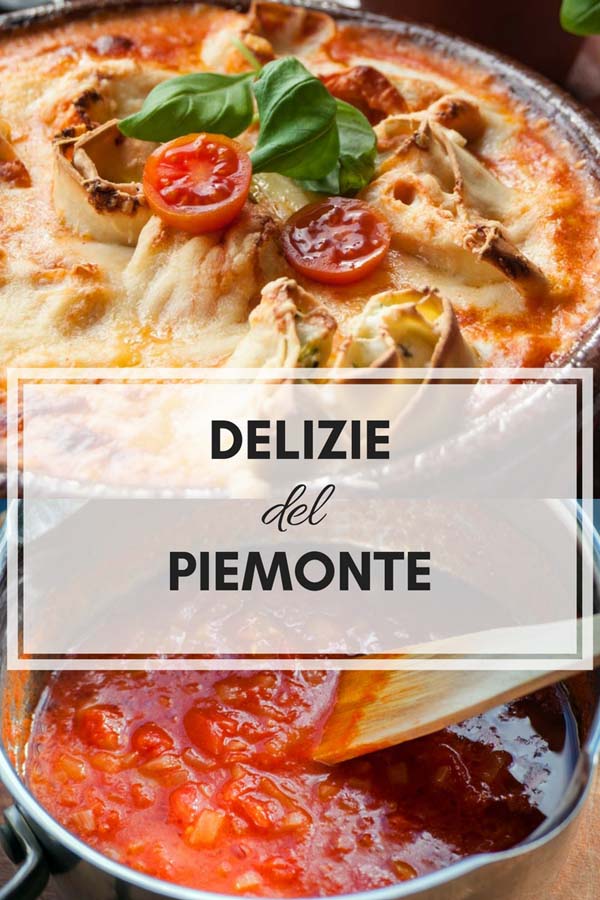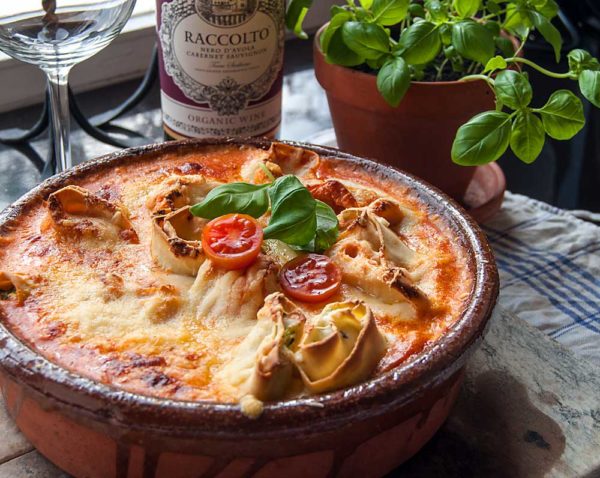 | | |
| --- | --- |
| | |
Fry the grated zucchini in olive oil about a minute. Add salt and let it cool.

Fry the minced onion in olive oil for about 3 minutes. Add tomatoes, salt, and sugar. Let the sauce simmer over low heat for 20 minutes. Pass the sauce through a strainer or food mill. Or if you hate to waste food, mix it with a stick blender to a pure. You can also use it as it is.

Distribute cheese, ham, and zucchini in that order on the lasagna plates. Roll the plate to a cannelloni shaped roll. Divide each roll in two.

Heat the butter over medium-low heat in a pan until melted. Add the flour and stir until smooth. Let it cook over low heat for two minutes or until the mixture starts to turn lightly golden. Add the milk and whisk continuously until it starts to boil. Let it simmer on very low heat for 5 minutes. Stir regularly. Remove from heat and add salt, white pepper, and nutmeg.

Heat the oven to 425ºF / 225ºC . Pour half of the bechamel sauce in a casserole. Put the rolls in the sauce, cut side down. Add the tomato sauce and the rest of the bechamel sauce over the rolls. Sprinkle with grated parmesan cheese.

bake in the oven for 20 minutes.